The leaves are changing colour, and a chill is in the air. Fall has arrived, and with it comes the end of Daylight Savings Time. For some, Daylight Savings Time simply means changing the numbers on the clock, but for parents with small children, it can mean major disruption to sleep. We have put together our top tips for sleep and daylight savings time to keep naptime and bedtime on track during this period of transition and avoid a Fall Back fail.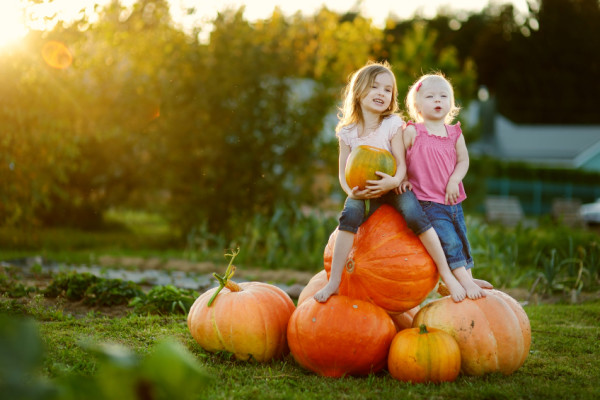 Give Yourself a Morning Pass
Have you ever wished there was more time in a day to accomplish everything on your list? Today is your lucky day because you've got one extra hour! Ease into the time change by leaving your clocks alone on the first morning. Wake up according to your usual schedule and change the clocks before you begin the day.
Succeed in Splitting the Nap Time Difference
Instead of adjusting your child's nap schedule immediately, split the difference. Move the nap times by 30 minutes on the first day and add the remaining 30 minutes by the end of the third day. By changing nap times more gradually your little one's body will have some time to adjust and ease into the transition.
Achieve the Perfect Bedtime
Making a gradual adjustment to bedtime will keep your child from becoming overtired through this transition. If bedtime typically falls at 7:00 PM, put your child to bed at 6:30 PM for the first three days following the time change. Keep in mind that 6:30 feels like 7:30 to your child. On the fourth day return to a 7:00 PM bedtime. Your child's body will adjust to this change in about a week.
Accomplish an Appropriate Wake Time
You can expect your baby to be up with the birds while she makes the transition to the new time. Since 6:00 AM is now what your baby perceives to be 7:00 AM, early wake ups are common. Encourage babies who are early risers to go back to sleep by waiting 10 minutes to get them up the first morning and add ten minutes each day as the week carries on. After a week your baby's body will have made the adjustment to the new naptimes and bedtime and begin rising at an appropriate hour.
Conquer the Clock Reading Challenge
Fall Back is a great opportunity to call a family meeting about the time change and teach children how to read a clock. Boost independence by adding a digital clock to your pre-schooler's sleep environment. Make up a story about Sleepy Six and SleepWell Seven or sit down together and draw or color the numbers 6 and 7. Place cardstock or electrical tape over the minutes on the clock and coach your child to stay in bed until the SleepWell Seven appears. Reset the clock forward by 30 minutes so that at 6:30 AM it reads 7:00AM. Your pre-schoolers will be waking a little earlier at first but will adjust to the new time by the end of the week.
Alysa Dobson is a mom, wife and a Certified Child Sleep Consultant. As a former city girl, transplanted in the country, she enjoys the charms of life in rural Saskatchewan, Canada- from meals in the field in the summer to nights at the rink in the winter. As a mother to two former insomniacs, turned amazing sleepers, Alysa enjoys helping other families get the sleep they need. You can read more of Alysa's writing at http://www.sleepwellbaby.ca/category/blog/ or contact her at alysa@sleepwellbaby.ca.