When browsing the baby food aisle, I notice most of your "baby first foods" are quite healthy! Most only have a fruit or vegetable with a little water. However, when you move up into the toddler food and snack food, that is when the ingredient lists get long, and scary. It's easy to make your own quick, on the go, finger food for toddlers! And this recipe was one of my kids favorites growing up! Once kids have a few teeth we started making these cookies for them (usually around 16 months old)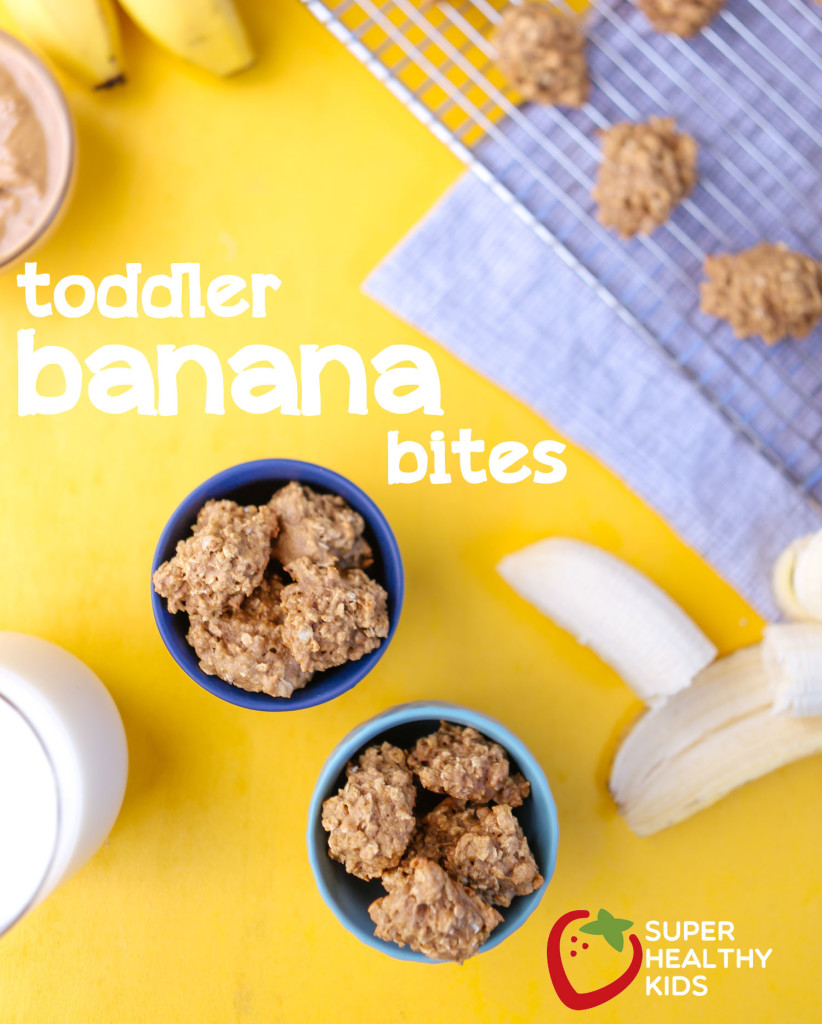 A quick comparison. On the right, we have store bought banana cookies. On the left, we have our homemade version! We love ours because our cookies are made from just a few ingredients, and nothing we can't pronounce!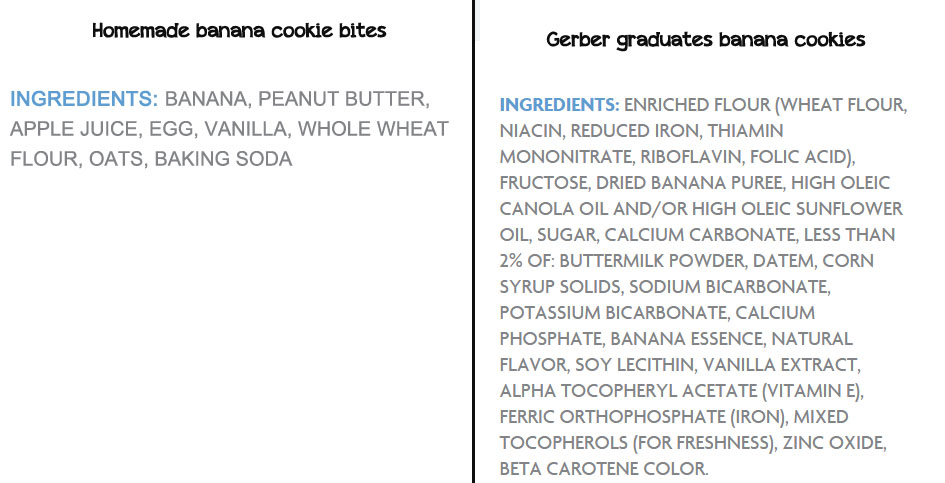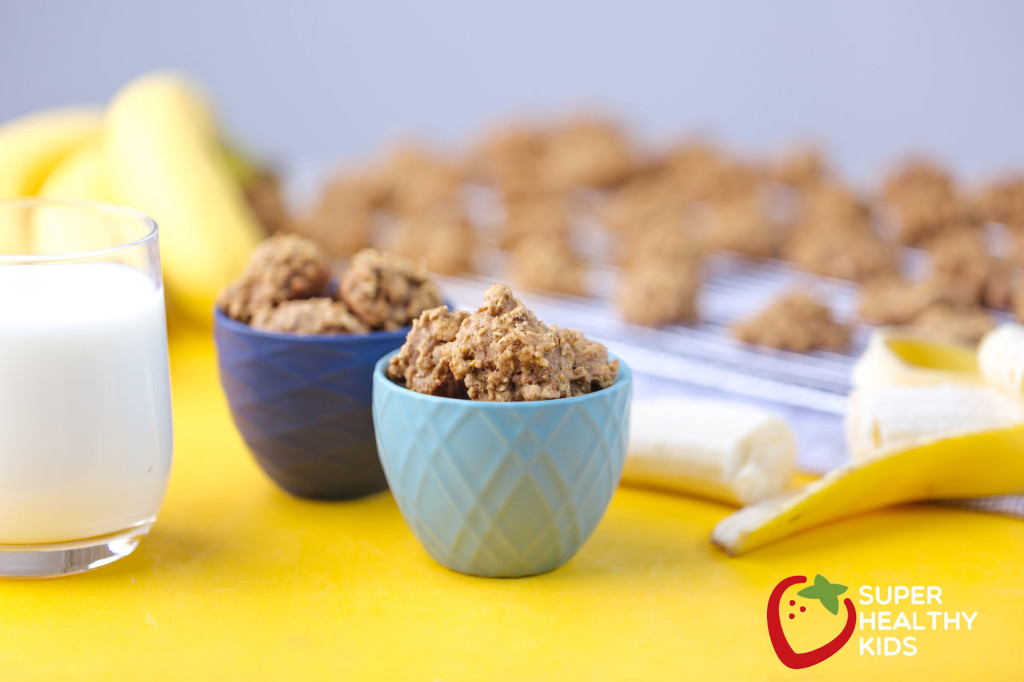 Feeding toddlers can be tricky! They are developing their tastes for foods. You can try a variety of delicious toddler recipes, and one day they'll love it, and the next day, they want nothing to do with it!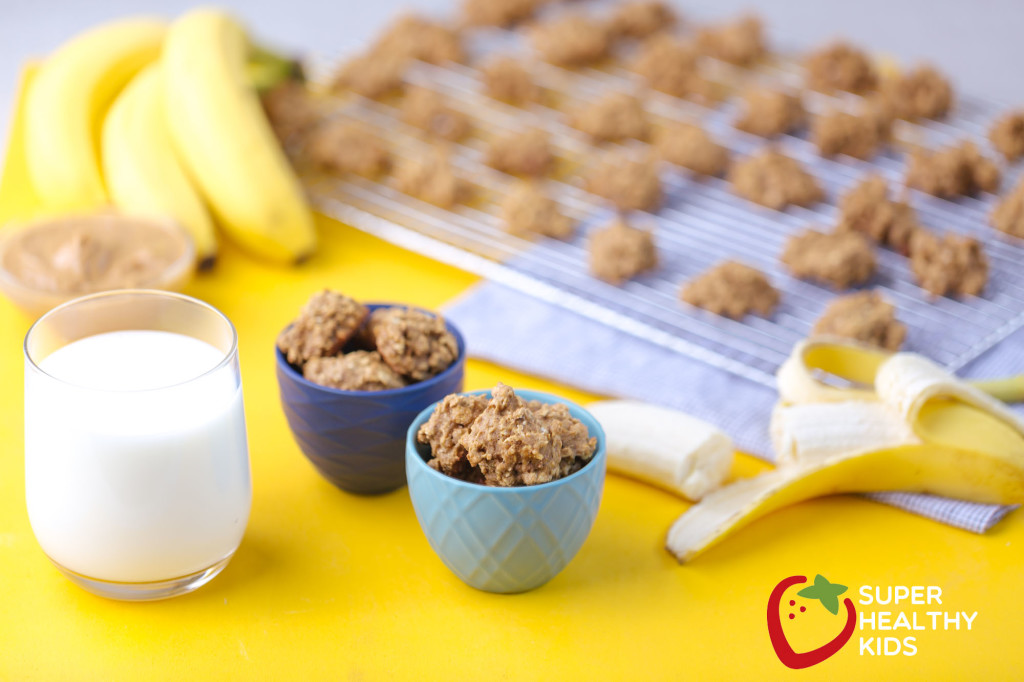 Toddlers want to explore the textures & tastes of new food. They eat for hunger, but also for experiences. As parents, we can provide a variety of tastes, textures, and flavors, by giving them a variety of foods.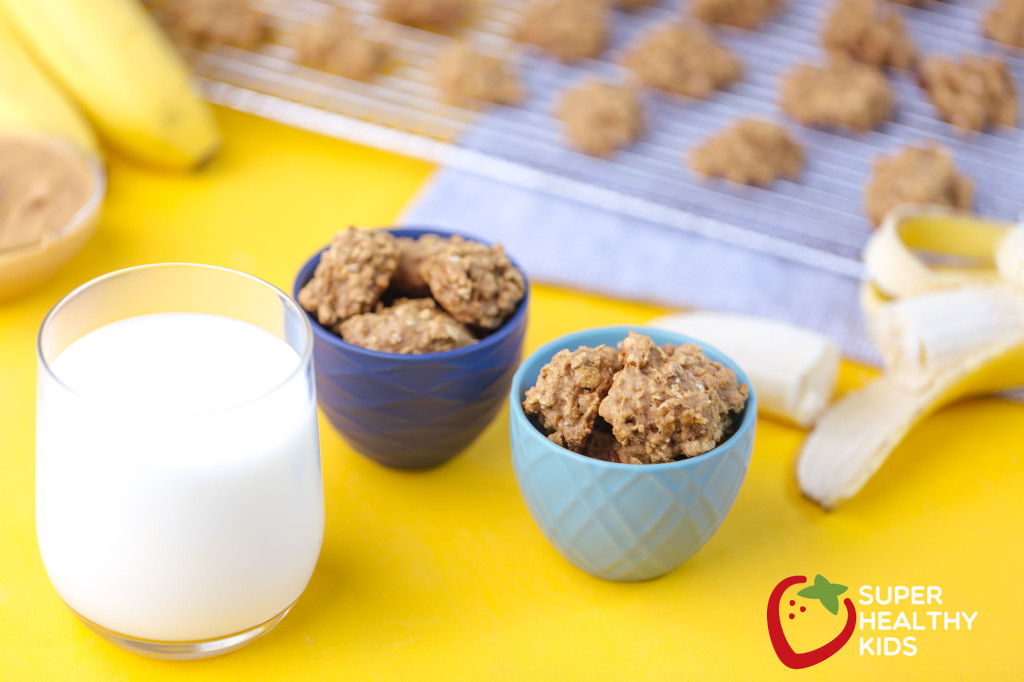 Some tips for feeding your toddlers:
Provide nutritious snacks, whole foods, and recipes made from whole foods.
They like to be independent! Give them a choice between two foods you want them to eat. You wouldn't offer them a cheese chip or an apple. They'll likely choose the food with the highest fat, salt, and sugar. But you can give them a choice between applesauce and soft carrots for example.
Make it easy to eat. When toddlers can hold and feed the food to themselves, they are learning important skills. These cookies are great for that!
My kids like these cookies. For older kids, don't call them cookies. They aren't sweet like cookies, so they might be disappointed.

| | |
| --- | --- |
| | Toddler Recipe: Banana Bites |
Ingredients
1 medium – banana
1/3 cup – peanut butter, all-natural
1/3 cup – apple juice
1 large – egg
1/2 tsp – vanilla extract
2/3 cup – flour, whole wheat
1 1/3 cup – oats, dry
1 teaspoon – baking soda
Directions
Mix first five ingredients very well.
Then add: whole wheat flour, oats, and baking soda.
Blend all ingredients into the dry. Drop by teaspoon full onto cookie sheet. Flatten and shape with the back of a spoon. Bake in 350 degree oven for 10 minutes.
---